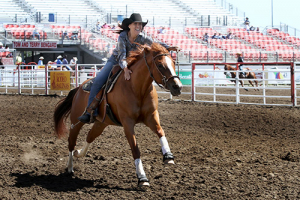 In the last few years, my horse has developed a gate issue. Once, my horse reared straight up and jumped — very dangerous! After that episode, my veterinarian of 20 years recommended trying ConfidenceEQ. Now, my horse is well behaved at the gate, which gives us the best chance for a good, clean run. All my competitors have noticed the change and are talking about how good he's going in. This is the most incredible product I have ever used! My horse is now respectful at the gate, and it makes competing much more enjoyable.
CHRISTY BURLESON, BARREL RACER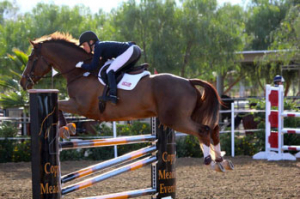 I have been using Confidence EQ for the last month and couldn't be happier with the results. My horse Kaptain America is very sensitive and can get distracted very easily. I find Confidence EQ allows him to be more focused on the task at hand, and therefore giving a better performance.
DANI SUSSMAN, INTERNATIONAL LEVEL 3-DAY EVENT RIDER