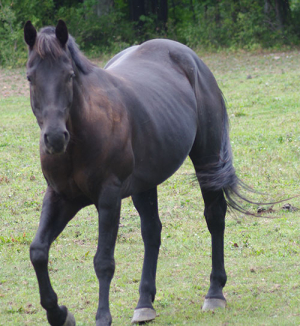 I rarely trailer my horse. When I do, the experience is uncomfortable at best. At worst, he will rear, buck and kick when attempting to load. I used a sample of ConfidenceEQ, followed the directions and watched in amazement as my gelding walked right on the trailer. He was alert, aware and had a happy — almost eager — expression on his face. He was quiet the whole trip and unloaded perfectly. I recommend this product without reservation.
GEORGANA WILPIZESKI, TRAIL RIDER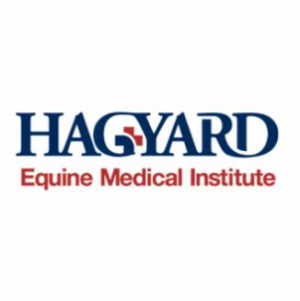 I have used Confidence EQ many times and am very pleased with this product. I have used it with my own anxious horses that consistently paw and damage the floor mats in the trailer when going to a show. I found that when using Confidence EQ they looked relaxed when unloading. In addition, I also have used it on animals that would not enter a starting gate and horses that I am moving away from companions to a new barn. Typically these horses would pace the stall when separated from friends. With Confidence EQ they eat well and are comfortable. These are just a few instances where I have used this product successfully. I recommend this product as a useful tool in helping horses manage stressful situations.
NATHAN SLOVIS, DVM, DIPL. ACVIM, CHT (CERTIFIED HYPERBARIC TECHNOLOGIST)
HAGYARD EQUINE MEDICAL INSTITUTE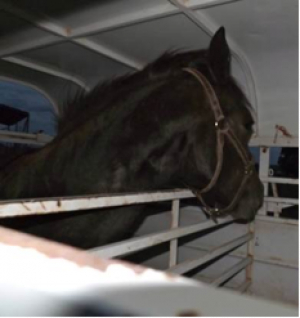 I have a colt who was feral when I rescued him but progressed wonderfully through his training. When it came time to move him to a new pasture, I was very apprehensive about trailering. He only had one trailering experience in his life, and it was coming to me from where he was captured — it didn't go well. I heard great things about Confidence EQ® from my veterinary customers who use it in their practices, and I had a sample packet on hand. So, I decided to use it before we trailered him. I am still in shock as to how smoothly things went. My little formerly feral colt walked up and looked at the trailer, alert yet relaxed. He stood there for a moment, and then followed me into the trailer like a seasoned pro! I love that he was tranquil but not tranquilized. He was well aware of what was going on, but comfortable and taking it all in. It was truly a learning experience for him! As a Henry Schein Animal Health representative, I can now wholeheartedly endorse Confidence EQ with a personal experience to back it up!
PAMELA SPATZ, ANIMAL HEALTH DISTRIBUTOR REPRESENTATIVE