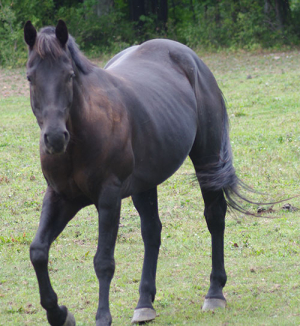 I rarely trailer my horse. When I do, the experience is uncomfortable at best. At worst, he will rear, buck and kick when attempting to load. I used a sample of ConfidenceEQ, followed the directions and watched in amazement as my gelding walked right on the trailer. He was alert, aware and had a happy — almost eager — expression on his face. He was quiet the whole trip and unloaded perfectly. I recommend this product without reservation.
GEORGANA WILPIZESKI, TRAIL RIDER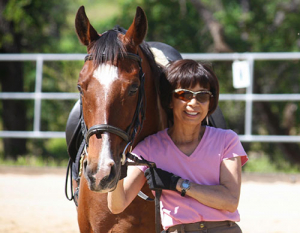 I was skeptical that ConfidenceEQ would work on my 10-year-old, off-the-track Thoroughbred gelding. He was inconsolable when separated from his stablemate — running and screaming for her until utterly exhausted. Letting them be together at pasture only reinforced the bond. ConfidenceEQ helped with his anxiety. After two weeks of use prior to afternoon pasture time, he is a completely normal horse. I'm amazed! No more drama around here! Around our ranch, we refer to it as 'mama gel.'
ANDREA MCKIM, DRESSAGE RIDER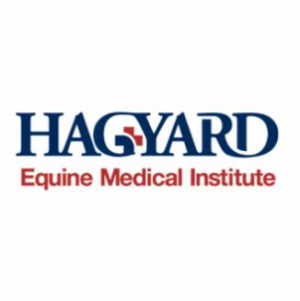 I have used Confidence EQ many times and am very pleased with this product. I have used it with my own anxious horses that consistently paw and damage the floor mats in the trailer when going to a show. I found that when using Confidence EQ they looked relaxed when unloading. In addition, I also have used it on animals that would not enter a starting gate and horses that I am moving away from companions to a new barn. Typically these horses would pace the stall when separated from friends. With Confidence EQ they eat well and are comfortable. These are just a few instances where I have used this product successfully. I recommend this product as a useful tool in helping horses manage stressful situations.
NATHAN SLOVIS, DVM, DIPL. ACVIM, CHT (CERTIFIED HYPERBARIC TECHNOLOGIST)
HAGYARD EQUINE MEDICAL INSTITUTE